CulturalDC is a non-profit organization providing working and exhibition space for artists in Washington, DC. Pairing a modern, bright color palette with their slogan in clean black and white type, we created a playful and memorable identity that is easily applied and used across multiple platforms.

We also saved them some money by printing the annual reports on the back of the posters that were then folded into a brochure.
How International Design Award 2012
WHILE
@
DESIGN ARMY
2012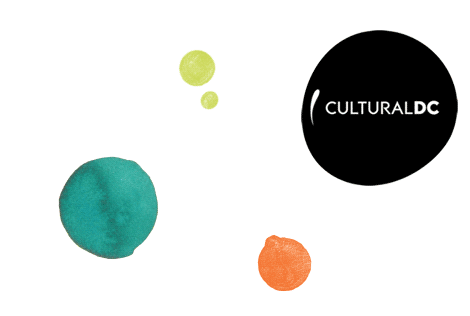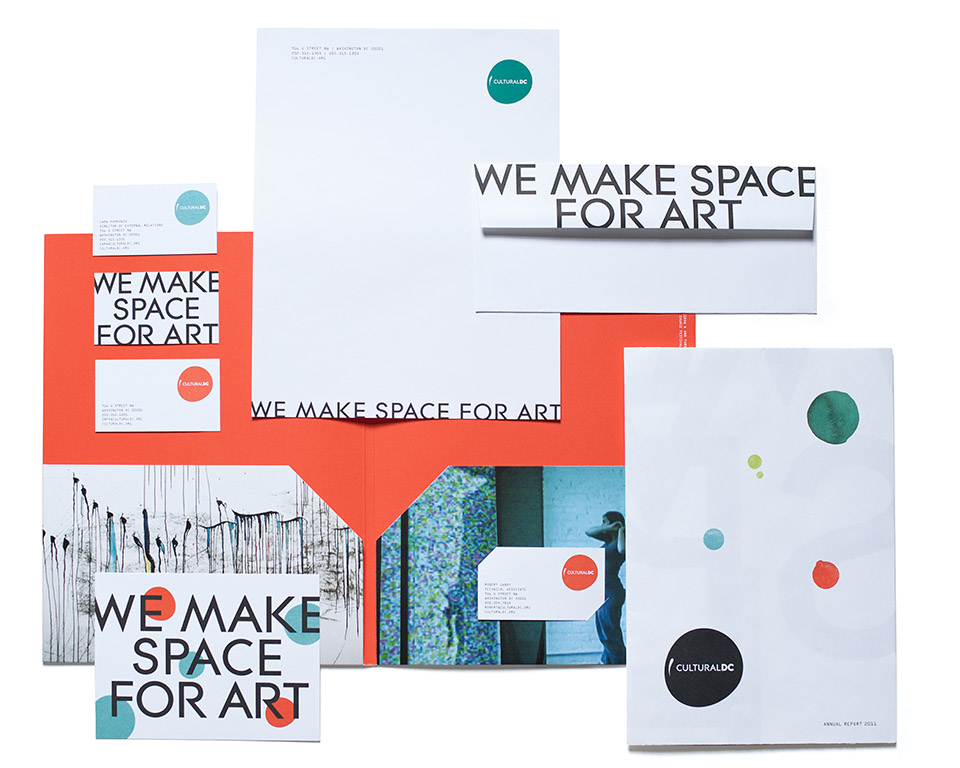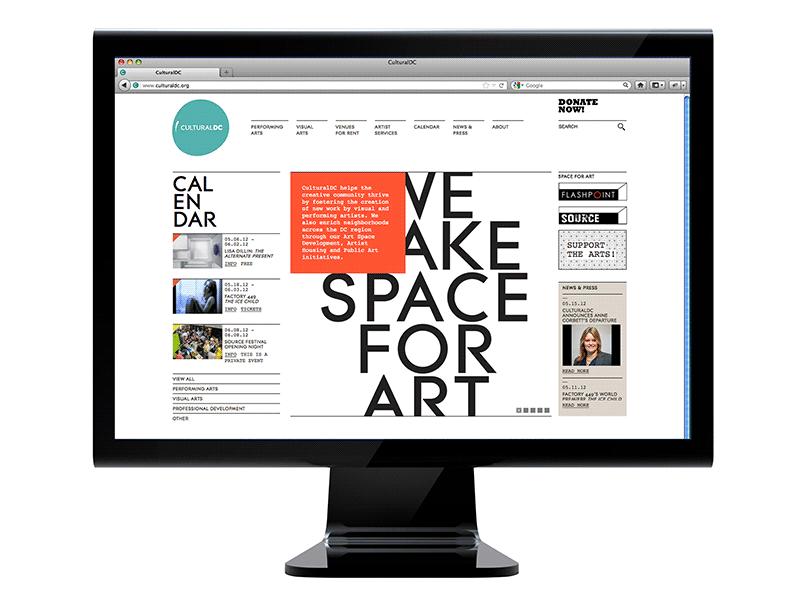 See the full website
This will redirect you to "Web & Interactive" category.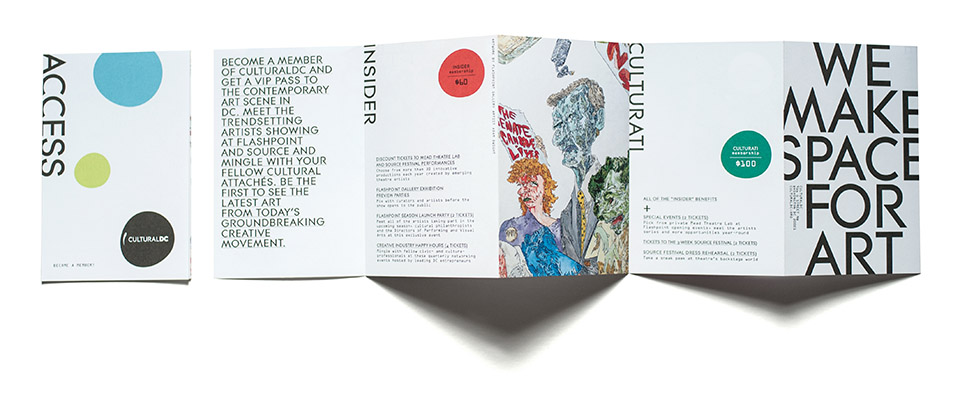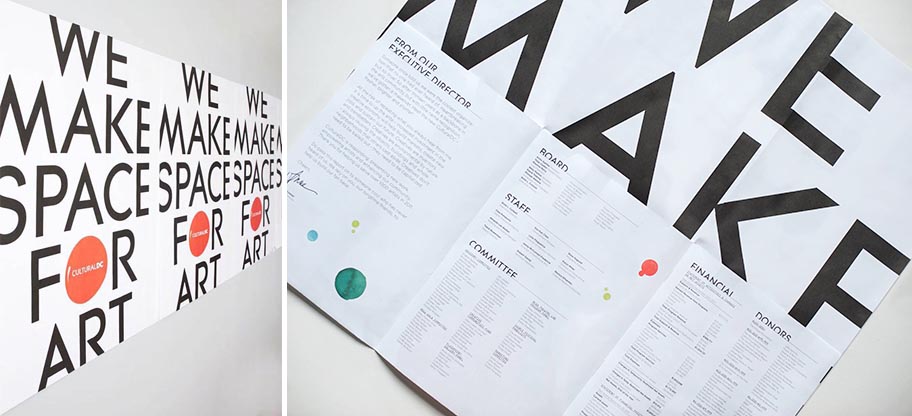 See the full Annual Report
This will redirect you to "Printed Matter" category.